Welcome to Muth Family Farm.  We are a farm located in Williamstown, New Jersey (between Washington Township and Glassboro), certified organic through the New Jersey Department of Agriculture.  During our growing season (usually June through October) we grow a large variety of certified organic produce.  We begin the season with strawberries and greens, and then continue with a changing array of vegetables, herbs and melons.  To find out what produce we have available on any given week, just go to the "Farm Stand" page, where we will have a listing posted, plus any specials we may be running.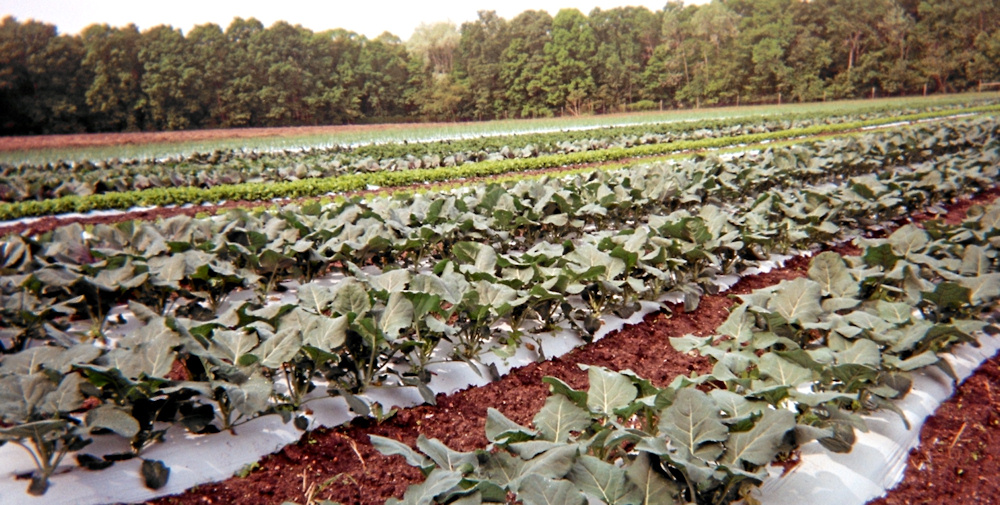 1640 Pitman Downer Rd., Williamstown, NJ 08094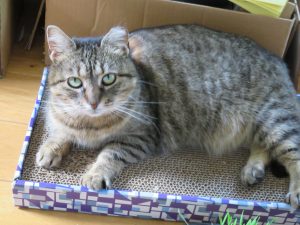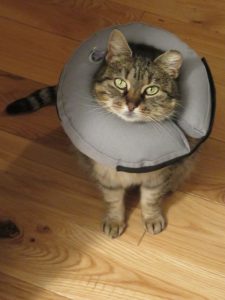 Formally feral cat "Puss" has retired from the farm to come live with us at our home.  Some of you will remember her from a few years ago, when she had just had a litter of kittens (which we found homes for), and wouldn't let anyone near her.  She has since gotten very friendly, through Bob's interaction with her over the years,  (Bob first tried "petting" her with a fox tail weed), and now just loves to be petted!
This past March, she got a bad abscess from an animal bite at the back of her neck, and was in bad shape.  We took her to the animal hospital which cleaned up the wound and gave her antibiotics.  She's now completely healed, with the fur growing back slowly but surely.  She has run of the upstairs bedroom suite, but we have to eventually introduce her to our other two cats who tend to be pretty territorial.