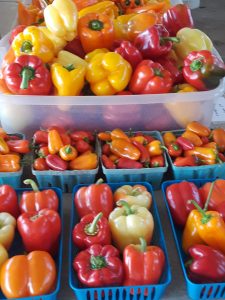 Fall Farm Stand Hours:                 
Open:  Monday, Tuesday, Thursday, Saturday:  10am-4:30pm
Closed:  Wednesday, Friday, Sunday
(609) 221-0245   Please do NOT leave a message.  If there's no answer, try back later.
All  our Farm Stand produce is certified organic!
Expected produce for Tuesday, October 17th:
Baby Bok Choy
Beets:  Red, Chioggia, Golden
Broccoli (very limited)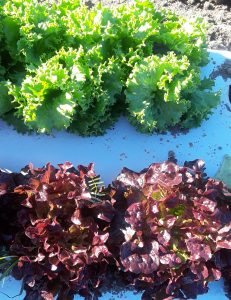 Cabbage:  Arrowhead, Savoy
Cauliflower:  White, Cheddar, Purple.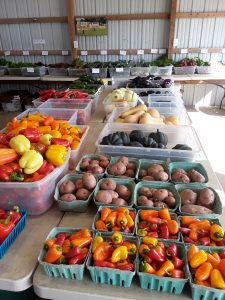 Cilantro
Collards
Dill
Eggplant:  Japanese, Sicilian, Black
Escarole
Fennel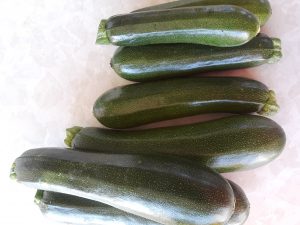 Lettuce: Romaine, Red Oak Leaf, Green Leaf,  Batavia Crisphead
Onions: Yellow     
Parsley                                                    
Peppers: Assorted Colored or Red Bells, Sweet German Cone Peppers, Italian Bullshorn Sweet Roasting Peppers, Mini Sweet Snacking Peppers. (We will have long hots in November!)
Potatoes:  Red Skin potatoes
Radishes                                 
Scallions
Spinach
Summer Squash:  Zucchini,  some Yellow and Eight-Ball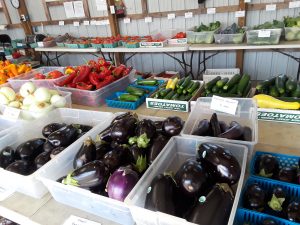 Sweet Potatoes: Purple, Yellow, Red or Orange
Swiss chard:  Now available by the case- Call to place your order.
Tomatoes: Red, Yellow, Heirloom,
San Marzano plum tomatoes
Winter Squash: Acorn, Butternut, Delicata
Trays of off-grade tomatoes, sweet potatoes and red skin potatoes are often available, while supplies last.